In Fibromyalgia Chronic Pain Imposes
A Fully Protective & Stress-Free Anesthesia

In any fibromyalgia chronic pain is the main symptom. This is why fibromyalgia presents with central nervous system changes that are common to all chronic pain problems. Therefore, it is the consequence and not the cause of fibromyalgia (fibromyalgia is not a central pain even if central pain is a chronic pain).


Anesthesia for fibromyalgia chronic pain: Start Magnesium!

As soon as the decision for surgery has been taken magnesium chloride supplement should be used at a dose of 1 g a day orally. A blood level of 2 to 3 times the normal is acceptable [care should be taken in renal dysfunction]. Magnesium chloride is a better choice because of a much better absorption especially in people taking antacids.
Relay to this supplementation per and post operatively will be done intravenously with magnesium sulfate aiming for the same blood levels. It is important not to let the magnesium blood level get lower than twice the normal because of the usual post-op cellular hyper-catabolic state.


Opioids: Careful!

There is absolutely no reason to start opioids pre-op on someone who is opioid free.
Obviously during and after the surgery opioids may be used for optimal pain control.
However, they must not be overdosed even if they are of short duration (such as with remifentanil) because of their adverse effect on the NMDA receptors which is not short-lived. In fibromyalgia chronic pain must be covered but not increased!


Sedation

If pre-operative sedation is really needed benzodiazepines should be avoided because of their anti-serotonin and therefore pro-algesic effect.
An alpha 2 agonist such as clonidine 100 micrograms orally two hours pre-op is much better.
If cover is needed for panic attack the only benzodiazepine acceptable is clonazepam 0.5-1 mg [because it is the only BZD without anti-serotonin effect].


Alpha 2 agonists

At the time of induction an intravenous injection of clonidine 30 micrograms will cover the usual surgery with a very positive effect on analgesia, MAC values and BP/PR giving the most stress-free surgery as well as providing organs protection.
Dexmedetomidine infusion is obviously a better alternative.


Ketamine

Ketamine is used for its analgesic and NMDA receptors antagonist properties. Whilst in a non-chronic pain sufferer a unique dose of 25 mg IV pre-induction is usually enough, an additional cover is necessary in fibromyalgia. 0.5 mg per minute IV per operatively will provide a good cover without side effects that are prevented by the alpha 2 agonist.


Suxamethonium

If muscle relaxants are necessary, suxamethonium should be avoided at all cost [unless absolutely necessary] because of its secondary effect in the form of muscle pain.
A good preparation with magnesium may temper this.


N2O

Nitrous oxide is a good choice because of its NMDA receptors antagonism.


Maintenance

Halogenated agents vs propofol.
Halogenated agents such as sevoflurane are NMDA receptors antagonists and analgesics at MAC 2.
Propofol acts through the NMDA receptors. The choice is open.


Reversal

Reversal of muscle relaxants with acetylcholinesterase inhibitors should be avoided as much as possible.
Obviously, if any muscle relaxant has been used its reversal should be tested with a nerve stimulator.


Post-op Analgesia

Post operative analgesia should be optimal.
Magnesium supplementation as described above should carry on.
The concomitant use of regional blocks, central neuraxis blockade, local anesthetic infiltration in isolation or association with or without continuous infiltration techniques are perfect when they work. However, their usage should not make forget that failure [partial or not] is possible and that recognizing quickly the necessity to switch to a PCA is of the utmost importance to avoid unnecessary pain.
The concomitant use of general analgesics such as acetaminophen, non steroidal anti-inflammatories etc. in isolation or association is a must without forgetting their appropriate timing such as anti-inflammatories from the beginning of surgery and acetaminophen from the end of surgery both of them carried over in the post operative period.
PCA with an opioid, mainly morphine should be supplemented with ketamine to decrease as much as possible the consumption of morphine by blocking the NMDA receptors. A ratio of 1-1 [1 mg each] is an easy and efficient concentration.
The use of Entonox in waiting for supplemental analgesia in case of crisis is a possibility.
All chronic pain patients should receive proper attention for their anesthesia and surgery. Fibromyalgia chronic pain is not different in this aspect.
Poor anesthesia will impair the results of surgery.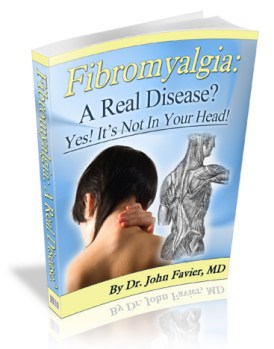 To understand why you suffer from fibromyalgia, click on the book!















For a summary fibromyalgia chronic pain anesthesia click here




A good understanding of the NMDA receptors is necessary to avoid anesthesia problems