Fibromyalgia News: Regular update on fibromyalgia information and relief
Fibromyalgia News
New articles, Archives, Q&A

. Review and comments of scientific publications in medical journals
. Newspapers articles and Web comments
. Answers to questions asked by fibromyalgia sufferers through Contact Us
I have had questions on
-the best places to live fibromyalgia (dry climate is best)
-fibromyalgia back itch (toxins are the culprits)
-men with fibromyalgia (the published ratio is more women than men but plenty of them do suffer).
Before each subject becomes a full page, you'll find information here!
Bookmark this page and know what's new!

Use your "Find" function to search for the words you're looking for or follow the list and click on


Acupuncture

Aspartame

Biodanza

Brain Fog

Falls & Loss of Balance

GABA

Inflammation

Myofascial Release Techniques

Obesity

Pain acceptance better than CBT

Pathological Pain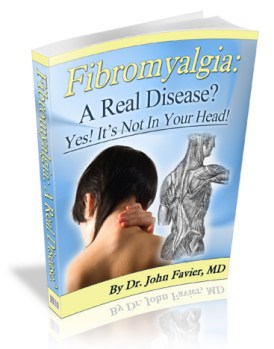 Fibromyalgia News
That's it! It's on.
It explains why fibromyalgia is a muscle cell disease and gives a step by step of what happens in the cell. You'll understand better all the symptoms you're suffering from.
It also gives a good explanation of all the other theories and their shortcomings.


To understand why you suffer from fibromyalgia, click on the book!



---
Phosphate Levels
Fibromyalgia News
Phosphate levels should be part of any diagnosis of fibromyalgia. Low serum levels can be part of the fatigue, the muscle pain and the depression.
---
Do You Have Fibromyalgia? Drug Company Hopes So
---
One Bad and One Good News
Fibromyalgia News
We have talked about the importance not to miss a low Vitamin D level that increases muscle pain. If you are on statin, you better be careful because your muscle pain may increase due to statin induced myalgias.
Now the good news: vitamin D may improve statin induced myalgias
This has been very well shown in the following study
Ahmed W, Khan N, Glueck CJ, Pandey S, Wang P, Goldenberg N, Uppal M, Khanal S. Low serum 25 (OH) vitamin D levels (<32 ng/mL) are associated with reversible myositis-myalgia in statin-treated patients. Transl Res. 2009 Jan;153(1):11-6.
Summary: Our specific aims were to determine whether low serum 25 (OH) vitamin D (D2 + D3) (<32 ng/mL) was associated with myalgia in statin-treated patients and whether the myalgia could be reversed by vitamin D supplementation while continuing statins. After excluding subjects who took corticosteroids or supplemental vitamin D, serum 25 (OH) D was measured in 621 statin-treated patients, which consisted of 128 patients with myalgia at entry and 493 asymptomatic patients. The 128 myalgic patients had lower mean +/- standard deviation (SD) serum vitamin D than the 493 asymptomatic patients (28.6 +/- 13.2 vs 34.2 +/- 13.8 ng/mL, P < 0.0001), but they did not differ (p > 0.05) by age, body mass index (BMI), type 2 diabetes, or creatine kinase levels. By analysis of variance, which was adjusted for race, sex, and age, the least square mean (+/- standard error [SE]) serum vitamin D was lower in the 128 patients with myalgia than in the 493 asymptomatic patients (28.7 +/- 1.2 vs 34.3 +/- 0.6 ng/mL, P < 0.0001). Serum 25 (OH) D was low in 82 of 128 (64%) patients with myalgia versus 214 of 493 (43%) asymptomatic patients (chi(2) = 17.4, P < 0.0001). Of the 82 vitamin-D-deficient, myalgic patients, while continuing statins, 38 were given vitamin D (50,000 units/week for 12 weeks), with a resultant increase in serum vitamin D from 20.4 +/- 7.3 to 48.2 +/- 17.9 ng/mL (P < 0.0001) and resolution of myalgia in 35 (92%). We speculate that symptomatic myalgia in statin-treated patients with concurrent vitamin D deficiency may reflect a reversible interaction between vitamin D deficiency and statins on skeletal muscle.
Comments: So if you are on statin, you better ask your doctor to either stop them or to test your vitamin D levels.
And you better change your nutrition! http://www.scoop.co.nz/stories/HL0902/S00309.htm
---
No Comment!
First Name: Joanne E-mail Address: jogeorgematt@aol.com (details given with express authorization)
Question or Comment: I think I have just found an answer to all my problems! I am a 40 year old female and am off work as I am sleeping approx 18 hours out of every day. I also have a frozen shoulder and am awaiting some blood test results. I have been diabetic on insulin for 18 years. I am so happy that I found your website after typing "tiredness" into Google.
If you suffer and want to contact Joanne to exchange tips and tricks...
---
Dry Eye
Fibromyalgia News
A majority of fibromyalgia sufferers reports a dry eye problem.
This article shows the problem to be related to a decreased corneal sensitivity, especially to cold.
Protect your eyes with glasses if you're outside in the cold!
Invest Ophthalmol Vis Sci. 2009 Mar 25. Decreased corneal sensitivity and tear production in fibromyalgia. Gallar J et al
---
























Don't forget, the more recent news are on the last page!


Page 2, 3



Fibromyalgia News: Do you really have fibromyalgia? Fibromyalgia Test is free