Who Am I ?
The Anne Masterson Team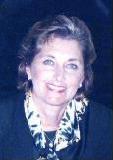 Hi,
My name is Anne Masterson. I have taken charge of this website with great pleasure and look forward to many exciting news.
The site was created by my sister in law Jean who suffers from fibromyalgia. The only doctor who would listen to her with great care is my hubby John who has developed a special interest in fibromyalgia and pain. Poor guy, he has a wife and a sister to listen to!
Happily, one of his colleagues, Dr. Susan Wong is a marvelous doctor so kind with her patients but she can be a bit abrupt when it comes to defending them.
You already know Philippe who looks after many tasks as a manager.
In the background we have many volunteers and donors who help us run the site.
All finances go through Jean. She has helped many of you through business support, TLC and counseling. Not only she gets advice and recommendations from my brother and Dr. Wong but also from other fibromyalgia specialists who give their time for free. The target is to help you, our readers, and when we succeed it is exhilarating!
I will also concentrate on the "How to" in trying to answer your questions. For those of you who have money or work problems you may want to have a look at How I Built This Site
So, go for it! Ask questions to feed us so we can help you.
Big hugs to everyone. Remember you're not alone!
Anne Masterson

PS: Anne Masterson edits the Florence Nightingale Newsletter



PPS: You can write to Anne Masterson at
AnneMasterson@fibromyalgia-information-relief.com


PPPS: If you want to help you can make a donation