Fibromyalgia others such as other names or other theories are important to explain fibromyalgia

"Fibromyalgia others" helps explain fibromyalgia by covering all the subjects that are not really part of a specific chapter.
I have just created it and it came to my mind that "other theories" would be a nice one. So many theories have been trying to explain what causes fibromyalgia that it is important to discuss them. Central pain is the latest one to appear and is worth a full site to examine all motives behind it (maybe some hidden ones!)
Another one is "other names". This muscle cells disease has been known by so many names that it is worth discussing them. Myofacial pain syndrome is one of many.
Some famous people have been afflicted by this disease (or may have been) that it is of interest talking about it. "Fibromyalgia people" is the ideal page for that.
I am sure that my patients will put to me some interesting challenges that will be worth to keep here and think about it. Someone has asked for a fibromyalgia hotline. That's a good idea but in the meantime, why not sending me your questions by email. It will be kept confidential.
Any query or specific knowledge is welcomed and you may contact me on fibromyalgia@fibromyalgia-information-relief.com. A site is alive as long as its visitors keep it that way.
My patients have already taught me so much and I am sure you will carry on in this free exchange.
Other names takes you through many names and situations that can confuse the issue and delay proper treatments. They help explain fibromyalgia.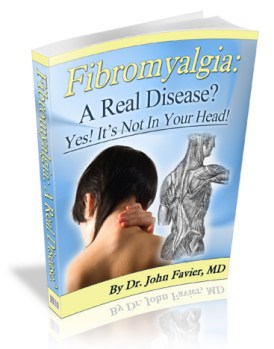 To understand why you suffer from fibromyalgia, click on the book!
It also has a full chapter on other theories












Understanding fibromyalgia is the first step towards relief.