Fibromyalgia Experts. Your lawyer and a pain management doctor must be fibromyalgia experts to help you in your claim

Fibromyalgia Experts: You have chronic pain and fibromyalgia following an accident. You want to make a claim? How does it work?
First you need to get a lawyer (solicitor, attorney, barrister) specialised in personal injury as your accident is either a road traffic accident (RTA) or an injury on duty (IOD). For example, APIL, which is the Association of Personal Injury Lawyers, will help you get one in your area if you live in the United Kingdom.
It would be better if your lawyer is knowledgeable in fibromyalgia. Your lawyer will gather the necessary information such as medical notes from your GP and the hospital if you have been seen in A&E after your accident. He will then decide to instruct an Expert in Pain Management.
Expert in Pain Management
This is the most important step as this expert should also be an expert in fibromyalgia.
This expert is crucial in establishing the diagnosis and the causation (which is the relation between the accident and fibromyalgia as well as that between fibromyalgia and causes).
He will provide his expert opinion on the disability, prognosis, treatment, suffering etc... This is where it is of the utmost importance that the fibromyalgia expert has the tools to establish the relationship between your fibromyalgia and disability. He also has to be able to discuss the 3 keywords of a claim: fibromyalgia cause symptom.
Your lawyer and the other party (the defendant i.e. your employer, the other car driver etc) may ask for more reports from other experts that may contradict the first expert. This is why the first expert must be able to defend his position and opinion, and may have to provide further reports, participate in meeting of experts etc...
The value of this expert report and of your lawyer is crucial because the stronger it is, the higher the chance that your case will be settled out of court in your favour.
Finally, your case may go to court. Once more, your lawyer (or solicitor / barrister) and the expert are of high importance as they will present your case. You must understand that the duty of the expert is to the court, even if he is paid by your lawyer. But his experience in defending his opinion is going to play a huge role.
We provide this expertise and work worlwide as expert witness in pain management, anaesthesia and intensive care. About one third of our activity is on fibromyalgia following IOD or RTA. You, the claimant, may instruct your lawyer about the expert you want.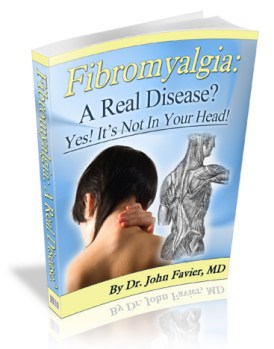 To help you and others understand why you suffer from fibromyalgia, click on the book!

































Legal Cases Fibromyalgia explains the difficulties that face the Fibromyalgia Experts in defending claimants.
Understanding fibromyalgia is the first step towards relief.