The Lions Roar No More
by Beatrice Caraballo
(Woodlynne, New Jersey)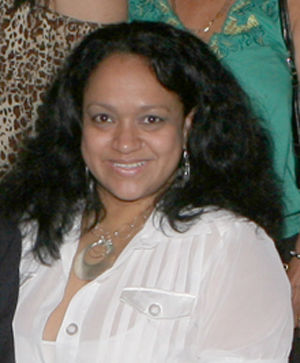 Exactly One Year Ago
Beatrice M. Caraballo is the Founder of El Coqui del Caribe Entertainment. Beatrice represents a host of Latin musicians, dancers, artists. She is a great event planner and organizer. She is part of the creative marketing teams of Landmark Productions, LLC in Philadelphia, Pennsylvania, IDEA Performing Arts Center on the Camden Waterfront and Alston-Calaf & Associates Insurance, Inc.


She is also the Co-Founder & Organizer of the Annual Regional Conference of Festivals & Parades which brings over 100 representatives, from all over the East Coast. Beatrice, better known as La Gitana…served as Producer and Co-host of "De mujer a mujer y para hombres También" on Radio Unika 1270AM; radio personality on "Un Nuevo Milenio – En Blanco y Negro" with Francisco "Titi" Torres on La Zeta 1270AM for approximately 4 years. She then was co-host of "El Tampon Tampon" con DJ Frankie on Caliente 1310AM (now La Nueva Mega 1310AM) in Philadelphia for 2 years. Beatrice also worked as a Historic Preservation Consultant for 5 years in the City of Camden.
Beatrice has served as the Public Relations and Fundraising Coordinator to the Parada San Juan Bautista, Inc. for the past 8 years. She works as the Event Coordinator to the Annual Casino Night & Silent Auction hosted by the Latin American Economic Development Association, Gala & Dinner Dance hosted by Mi Casita Day Care Center and Business & Professional Reception hosted by the Parada San Juan Bautista, Inc. She is the Founder and Organizer of the Annual Market Street Car Show. She presently serves on the Board of Directors of the Camden County Hispanic Chamber of Commerce.
This is all
the description of the Beatrice that existed exactly one year ago. As I share my story with you it is difficult for me to focus or even concentrate on the words I wish to say. It is painful to sit at my computer with my knees bent and my back straight. The sword ripping through my bones and the balls of spasms in my muscles is literally causing me stress and makes me question my abilities.
At times my days are friendly, but the majority of my life now is my enemy. My bed is the biggest enemy I have and the stairs follow right behind. At any given time my knees give up and I loose balance to only meet the ground. My screams are heard by my neighbors at night because I am so weak. I have been forced to walk with a cane so I don't loose balance outside these four walls in public (which is not something I like to do anymore - I prefer to stay at home).
At times too many people talking and the TV on at the same time sounds like a rock concert in my ears and in my head causing me to flee and hide in my room or basement. I use to be "Smiley Face" but now my smile is very few and in between. The anger that subsides within me because I feel this pain is in control and not me, is what appears most of the time. I don't like living like this and I want to have my control back of my own body and my own life!